Jobs abroad? Whether in Europe (UK/England, Germany, Spain...), in America (USA) or in Oceania (Australia) on AuPair.com you will find Host Families from all over the world in order to become their Au Pair and enjoy an unforgettable experience abroad. Spend some time in a cosmopolitan city like London or get lost in the quiet life of an American farm; it is up to you!
Don't waste time and register free for Au Pair job, look for your ideal Host Family and enjoy the experience!
What is Au Pair.com? What jobs does it offer?
AuPair.com is a reliable online Au Pair matching agency that connects Au Pairs and Host Families from all over the world. Apart from Au Pairs, which is the most demanded sector on the site, you will also find users who would like to have the chance to work as nannies and senior caregivers and users demanding people to look after their children and senior on a working contract basis.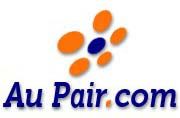 On AuPair.com you will find plenty of Host Families looking for a realiable person to take care of their children and offer you the opportunity to live a different experience abroad by welcoming you to their family and home. The Au Pair program implies living and "working" abroad but it cannot be considered a job in most countries but an exchange program where both parties get to help each other.
On AuPair.net and AuPair.com you will find all the information you need on the Au Pair program so make sure you check the requirements you need to fulfill to apply for a specific country and check out the program conditions so that you will not be disappointed.
How does AuPair.com work?
Very simple! A basic membership is completely free and availability requests are looked into. Once you have registered make sure you create a nice profile so that Host Families can picture you as their ideal Au Pair. Once you have created an attractive profile (don't forget uploading pictures and describing yourself) you can start searching for the perfect Host Family for you! AuPair.com will help you through your search by showing you some families whose profile could make them the perfect match for you. You'll be shown families that are actively online and show interest so in ordern to be recommended to families don't forget being active on AuPair.com
It can be really easy to find your ideal Host Family with us!
Register with AuPair.com
Create a nice profile so that Host Families will feel like contacting you and having you as their Au Pair (add pictures and all the important information about yourself).
Send a free request to different Host Families or add Host Families to your hotlist
Become a Premium Member so that you can write personalised emails to your favourite Host families.
Arrange a video call via Skype in order to get you know your Host Family better and talk to the children if possible.
Sign the contract and send it to your Host Family
Become an Au Pair!