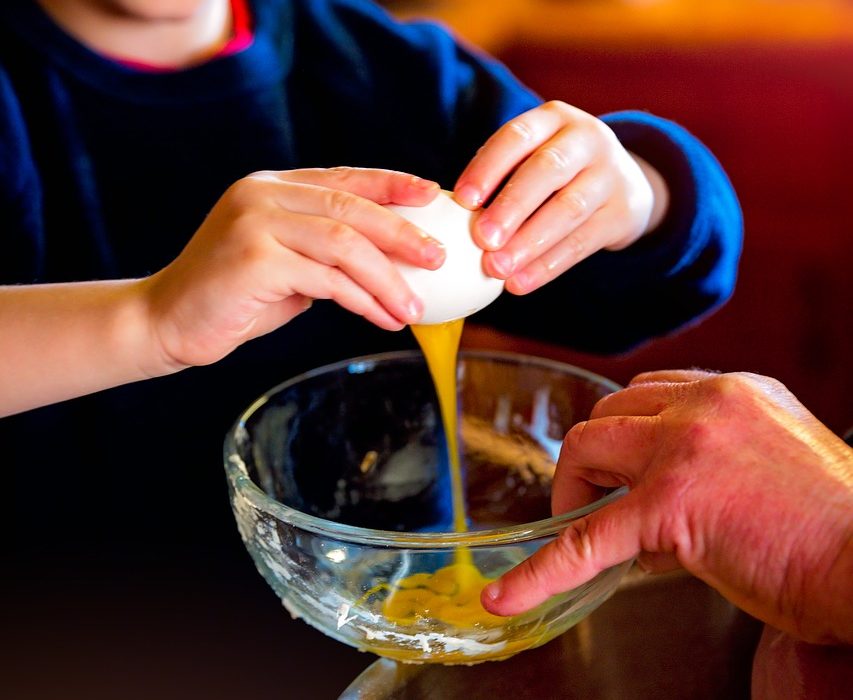 (Last Updated On: )
Semana Santa (Easter) in Spain is one of the most well-known festivities in the world! Why? Most of all: due to the famous processions. A procession is a group of people walking in the same direction solemnly as part of a religious ceremony. In Spain, the costaleros carry figures of Jesus or Maria through the city, followed by a band. The celebration finishes with a woman singing a saeta (a religious song).
We would like to introduce you to something else that is also special about Semana Santa: in Spain, people buy or bake typical desserts that are only made during this time of the year. Many of these desserts used to be prepared only in one specific region of Spain although nowadays most of them can be found in the whole country. In this post, we are going to introduce you to the typical Spanish desserts of Semana Santa. As an Au Pair in Spain, you will get to taste them first-hand and maybe you can even surprise your host family by making one of these four delicious desserts!
Torrijas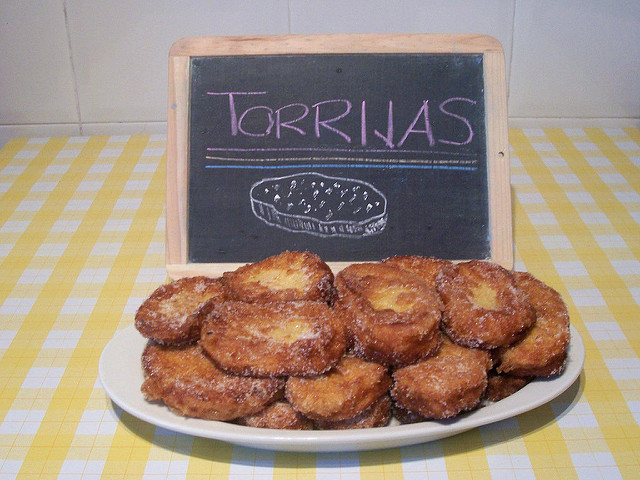 This might be the most famous and most prepared dessert in Spain during Easter time. Torrijas are slices of bread that are soaked in milk. Once the slices have absorbed most of the milk and have a spongy texture, they are coated in egg and fried. Some people compare them with French toasts; however, torrijas are sweeter and are eaten as dessert.
Recipe: http://www.spain.info/en/que-quieres/gastronomia/recetas/torrijas_madrilenas.html
Mona de Pascua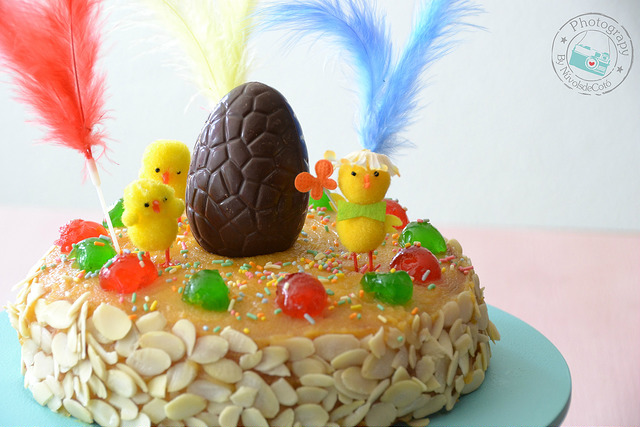 This dessert is exclusive from Catalonia and the Valencian Community. Made out of chocolate, cookies, and almonds, the Mona resembles a cake and it is given by godfathers to their godchildren. What a nice tradition! Its origin comes from the Moorish (Moors who had been baptized) who used to give this cake to their lords as a present.
Recipe: http://www.spain.info/en/que-quieres/gastronomia/recetas/mona_de_pascua.html
Pestiños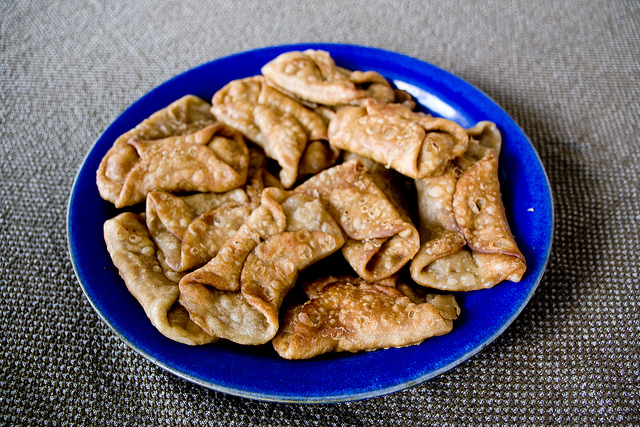 Although it is also eaten during Christmas time in Spain, the pestiños is considered one of the typical foods during Easter. Its origins come from the XI century and, although there are many variations of this dessert in Spain and Europe, its main ingredients are flour, olive oil, and sugar. The rest of the ingredients vary depending on the region in which it is prepared. Maybe your host family will share an old family recipe with you!
Recipe: http://www.spain.info/en/que-quieres/gastronomia/recetas/pestinos.html
Roscos Fritos
It is a typical dessert that could remind you of a donut. However the roscos are sweeter, the texture is more consistent and they have a layer of sugar on them. The origin of this dessert is in Andalusian but today this delicious treat is eaten in all parts of Spain.
Recipe: http://www.andalucia.com/gastronomy/recipes/roscos.htm
This post is also available in: German