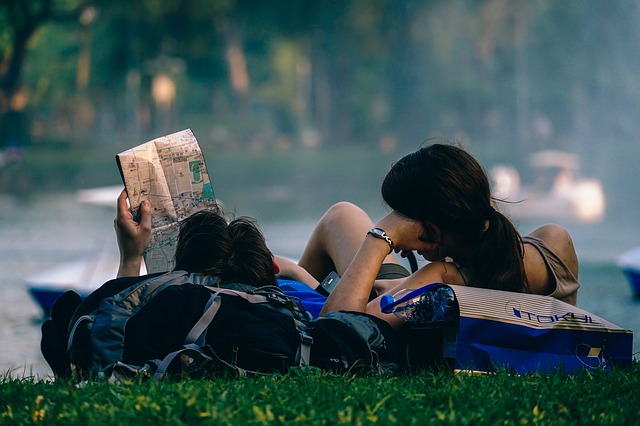 (Last Updated On: )
Easter Holidays are getting closer and many of you are probably thinking about spending them somewhere in Europe (and far away from the kids). You would like to go somewhere with other Au Pairs and friends that you made during the year, but you are also afraid you won't have enough money to enjoy the holidays?
Don't worry! There is always a way of enjoying the holidays without spending much money, and we are going to help you out. In this post, we are going to give you some tips and tricks on how to enjoy your holidays in Europe on a low budget.
Free Tours
A new way of visiting a city and also learning about its history is to go on a Free Tour. Forget about paying 20-30 Euros for getting on a bus and drive through the city. Free Tours last between 2 and 3 hours and you will experience some of the most important parts of the city on foot.
The best part of it is that Free Tours are free. You are not obliged to pay anything, but if the tour guide has done a good job and you liked it, you can pay what you think is fair.
Low-Cost Bus Companies
What these companies do is to offer bus tickets to other cities at a very low price. On the one hand, if you want to go from one country to another it will take longer than if you go by plane. On the other hand, if you want to travel and plane tickets are too expensive (and they are, especially on holidays), a low-cost bus company is a good solution.
Besides, these buses usually have WiFi and plugs so you can have access to the internet and charge your laptop while you are on the highway to your destination.
Carpooling
Another way of traveling at a very low price is carpooling. A carpool consists of two or more people who agree to share a vehicle in order to go to a place.
Someone who wants to go to certain place offers his/her vehicle to take other people who go to the same destination or who need to be taken to some point on the way to the final destination. The driver usually requests some compensation for the travel and gas, but these costs are usually much less expensive than a train ticket.
Discounts
In most places in Europe, having a student card (e.g. university card) or being under 26 years old is a great advantage when you want to save money. A lot of tourist attractions in Europe offer discounts for young people or students.
Even if you are not among this group, there are group discounts as well. Take advantage of these things and ask for the available discounts!
Explore a New Country
When you think about visiting Europe, you probably want to see the most important cities like London, Paris, Madrid, Rome… However, Europe is a big continent and some countries are worth visiting while also being very economical!
If you really want to visit another country but you cannot spend much money, then travel to cities like Cracow or Warsaw in Poland, Niš and Belgrad in Serbia or Budapest in Hungary. In these countries, things like food or drinks are very cheap, and there are also beautiful monuments and museums to explore.
As you can see, there is always a way to enjoy things in life, and we hope this post helps you to do so. Now you have no excuse to stay home during these holidays!
This post is also available in: German