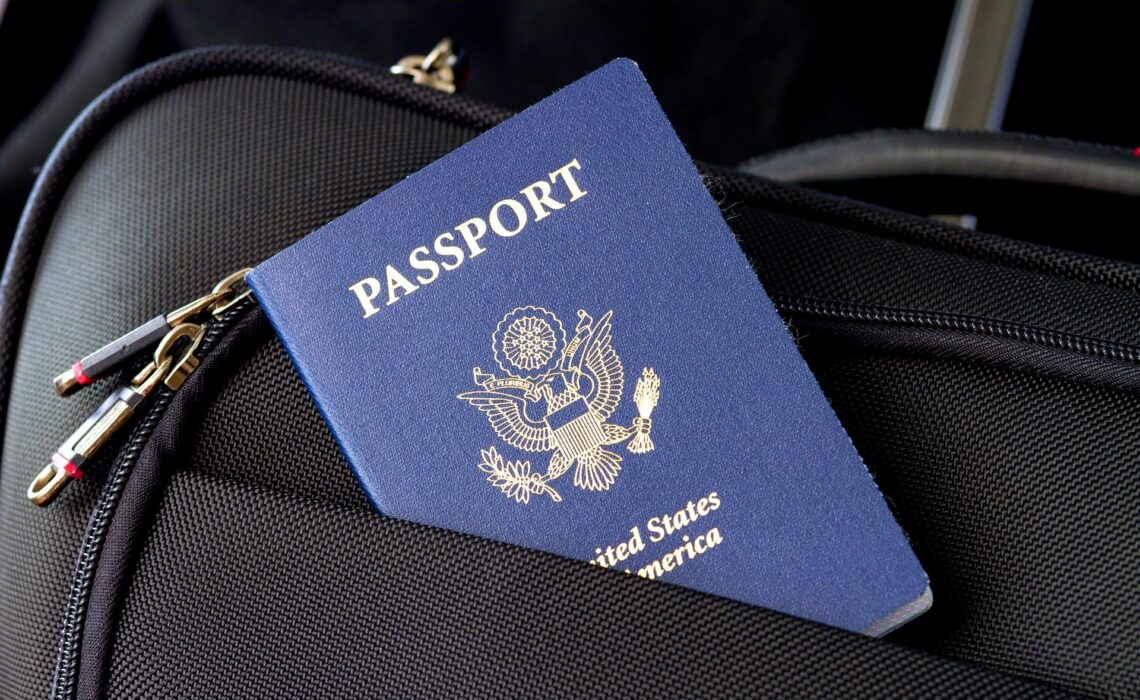 (Last Updated On: )
The visa application is open to everyone - however, not every applicant actually receives the desired document. The fact is that most Au Pair applicants need a visa to work in their country of choice. Very few candidates come from the European Union, but from countries in Latin America, Africa and Asia. For them, there is only one way to become an Au Pair: They need a valid visa with which they are allowed to enter the country. What appears to be a mere formality, however, can be quite difficult. Unfortunately, this still has to do with the candidate's country of origin. In this article, we will go into the following points:
Unrealistic expectations by the Host Families
Where do Au Pair applicants come from?
Why is a visa application so difficult?
Rejections of visa applications
What do I have to consider when applying for a visa?
The most important 3 steps to receive a visa
Unrealistic expectations by the Host Families
It is the classic paradox: There are enough Au Pair candidates, but Host Families are often looking for Au Pairs from very specific countries. There is often a lack of interested applicants. Most Host Families assume they have a free choice when they first start looking. Sometimes the wish list is long: the family would prefer a young woman, no older than 25, from an EU country with language skills in at least three different languages. A university degree is desirable, a driving licence is obligatory, and ideally the candidates should bring ten letters of recommendation.
Where do Au Pair applicants come from?
All these wishes are absolutely understandable. After all, an Au Pair takes care of the precious offspring. High expectations are therefore completely normal. Confronted with reality, the Host Families expectations also grow. Of course there are these unicorns of candidates, these all-rounders! But it is difficult to get one of these super Au Pairs, because everyone is scrambling for them. That's why every Host Family is well advised to keep an eye on the market and realistically assess when it's likely to invite a candidate and when it's not.
The fact is that a large number of applicants for European countries, the USA, Australia, Canada and New Zealand do not come from the Host Families' preferred countries of origin. In Germany, for example, Russia, Colombia and Georgia have topped the list of approved visas so far. But applications are coming in from all over the world. Even in Venezuela, Kenya and Nepal, young people are finding out about the Au Pair program and working on their dream of going abroad. Host Families should therefore not be surprised if they are inundated with applications from African, Asian and Central and South American countries after registering on platforms such as AuPair.com. Applicants from these countries can be very ambitious - and they know that they will have a harder time applying for a visa. But why is that?
Why is a visa application so difficult?
Paperwork and embassy visits are gruelling for all people. Unless you are a world traveller for whom the embassy is something like a second living room, rushing around before the actual application is quite normal. Do I have all the documents together? Can I meet the deadline for the application? These are questions that every globetrotter sometimes asks himself.
Some people only worry about the documents and can otherwise relax. For others the nerves are on edge - and unfortunately rightly so. It is a fact that the visa application is a mere formality for citizens of some nations. There is no question that the embassy will approve the application. The situation is different for citizens of many countries in the world. Unfortunately, it is precisely the countries from which most applicants come that have the most problems with the visa application. Explicitly, these are for example Nigeria, Cameroon, Kenya and other African countries. Citizens from Nepal, Vietnam, Indonesia and some other countries in Asia also have to fear for their visa. For an exact overview, also see the visa report on all countries.
In fact, the hurdles for applicants from Russia and Kenya are the same. They have to submit roughly the same documents, need an invitation from their Host Family and proof of their language skills. Nevertheless, there is a tendency for the embassy to reject applicants from the above-mentioned countries more than others. We can only speculate on the exact reason for this. There is no official statement on this subject. That is why we do not want to fall into speculation, but look at the facts.
Rejections of visa applications
Candidates whose visa applications have been rejected sometimes write us desperate emails. Although they have submitted all documents on time and mastered the interview, they receive a sad message. The visa application has been rejected. The most common reason we get to read is that the embassy is not sure that the candidate will return to his or her home country after the stay. For many applicants, however, it is very difficult to prove their willingness to return.
An extreme case was a young applicant from Morocco whose family also lived in Morocco and who even had a place at the local university. She wanted to do a short stay abroad of 6 months. Something that seems quite normal for US or European students. Yet, the embassy rejected her application on the grounds that they saw no evidence that the young woman would return to Morocco after being in Germany.
What do I have to consider when applying for a visa?
It is sad and we are aware that it sounds very harsh. But the reality is that people from countries with unstable political conditions or that are not leading forces economically can only get a visa if they have sufficient financial means. This is apparently considered sufficient proof by the embassy that the person will return to their country of origin.
Of course, one may ask how realistic it is for a young person who has just finished school or is studying to have a well-filled bank account. From our experience, this is not true for German, French or Austrian young people either. Nevertheless, it seems to be an essential criterion for applicants from "complicated" countries.
Another very important point is the letter of motivation and the interview. At no time should the applicant announce that she wants to stay in the destination country. In fact, many countries rely on the entry of foreign caregivers. However, if these people want to do an Au Pair year first to learn the language and look for an apprenticeship or a voluntary activity locally, this seems undesirable.
The most important 3 steps to receive a visa
We repeat: None of this is officially on any embassy website. But our experience teaches us that candidates must have three things to have a chance of getting a visa:
A well-filled bank account
Good language skills
A convincing letter of motivation that does not indicate that the applicant wishes to stay
Unfortunately, there is no guarantee for a visa approval. Therefore, Host Families and Au Pairs should inform themselves about the requirements for Host Families and requirements for Au Pairs (age, language skills, documents) on the embassy's website early on and stick to it.
We wish all Host Families and Au Pair candidates good luck! No matter where you come from, you can recognise a good Au Pair by their character, not by their passport!
By the way: If the visa just won't work out, there is an alternative: the online Au Pair program. Although it does not replace a stay abroad, it does enable an intercultural exchange. 
This post is also available in: German