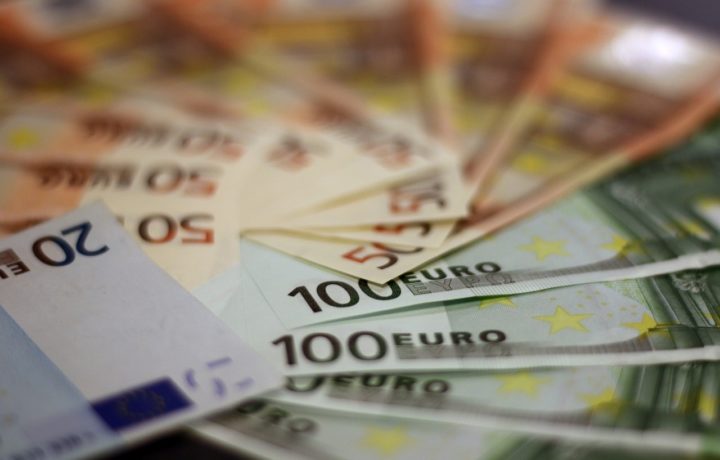 (Last Updated On: )
How much should an au pair get paid? Are there any rates to follow?  These are some of the most common questions au pairs and host families have whenever they are thinking about becoming a part of the program. If you would like to know how much an au pair earns or all the costs a host family has to pay, pay attention to the following information on au pair wages.
Guidelines on the Au Pair's Wages

As an au pair, you will receive a pocket money for the work you do.
Apart from this, your host family will also provide a room for you, which is free of charge, as well as free meals. You will also get at least one and a half days off per week and one full weekend per month.
Additionally, you will also get 2-4 weeks of paid vacation per year.
Your host family might also reimburse your flight expenses. In some cases, you might also be allowed to use your host family's car, either free of charge or you need to pay for your own gasoline.
Pocket Money or Salary?
Why is it called pocket money and not salary? Primarily, because if the au pair's wages were called salary, the government might collect taxes on the au pair's income.
Nevertheless, in some countries, such as Norway (10-20%), The Republic of Belarus or the United States of America, au pairs need to pay taxes on their income.

Wages in the Most Popular Au Pair Countries
In the table below, you can find a list of what the Au Pairs earn in the respective country and if s/he is paid weekly or monthly:
| Country | Hrs / week | Paid weekly | Pocket Money per Month |
| --- | --- | --- | --- |
| Australia | 25-30 | Yes | 800-1000 AU$ |
| Austria | 20 | No | 380 € |
| Belgium | 20 | No | 450 € |
| Canada | 25 | Yes | 800 CAD |
| China | 25-35 | Yes | 116-200 USD |
| Denmark | 30 | No | 3.200 DKK |
| Finland | 30 | No | 250 € |
| France | 35 | No | 260-320 € |
| Germany | 30 | No | 310 € (260 + 50) |
| Iceland | 30 | No | 40.000 IKR |
| Ireland | 30 | No | 400€ |
| Italy | 30 | No | 250-300 € |
| Japan | 30 | Yes | 40.000 Yen |
| Netherlands | 30 | No | 340 € |
| New Zealand | 40 | Yes | 600-800 NZ $ |
| Norway | 30 | No | 5000 NOK |
| Spain | 30 | No | 200-250 € |
| Sweden | 25 | No | 3500 SEK |
| Switzerland | 30 | No | 500-750CHF |
| Turkey | 30 | No | 200 USD |
| United Kingdom | 30 | Yes | 280 GBP |
| USA | 45 | Yes | 800 USD |
This post is also available in: German