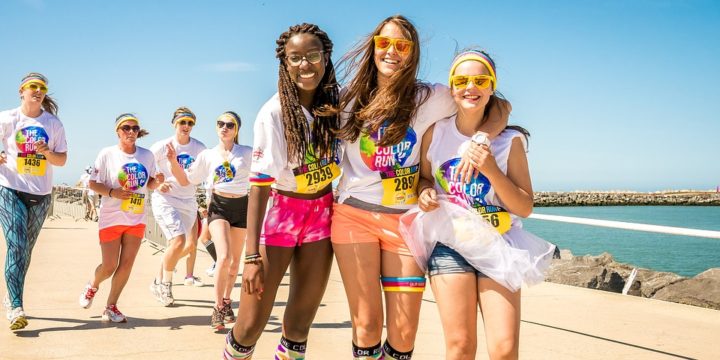 (Last Updated On: )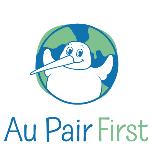 We are pleased to introduce a new Agency Profile feature in Au Pair News.  Each month we will highlight an agency that does an outstanding job in supporting the au pair experience.

This month's we are profiling Aupair First, which is based in Barcelona, Spain.  The agency recruits au pairs from Spain and places them in the United States of America, United Kingdom and Ireland.

Aupair First's CEO is Susana Álvarez, and we interviewed her recently for this article.  Susana was an au pair in the United States 1992 and was placed in Cincinnati, Ohio.  She loved her au pair experience in America and it changed her life.  When she returned to Spain, she began working for an agency that sent au pairs to America.  Susana has worked in the au pair industry ever since and her personal and professional experience benefit candidates that participate in their programs.

We asked Susana a few questions about her agency's experience, security and service.  Here are her answers why au pairs from Spain should consider Aupair First and here are her answers.
EXPERIENCE - "Aupair First has more than 20 years of experience sending au pairs."
SECURITY – "We provide comprehensive support during the entire process: paperwork, stay, difficult moments and return. The agency creates long-lasting friendships with its au pairs. We'll be there for you."
COMMUNICATION – "We have several groups in Social Networks where many au pairs meet. Former au pairs, candidates that are working on their paperwork or are currently placed with host family interact with one another and support each other."
PERSONAL TOUCH – "We will help you highlighting your profile, choosing good quality photos and reviewing your host family letter so your English is perfect."
PROFESSIONALISM - "We are a quality focused organization and only work with quality partners that are members of IAPA or are approved by the U.S. Government Department of State.
We'd like to thank Susana for taking the time to speak with us and wish her and Aupair First the best of luck.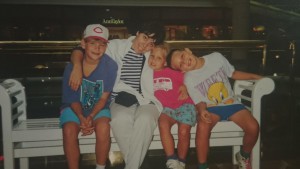 Above is is a picture of Susana with her American host family taken while she was an au pair in the state of Ohio about 20 years ago... She is still in touch with her host family and these children today!
If you are from Spain and would like to be an au pair in America, the United Kingdom or Ireland, Contact Aupair First Here: