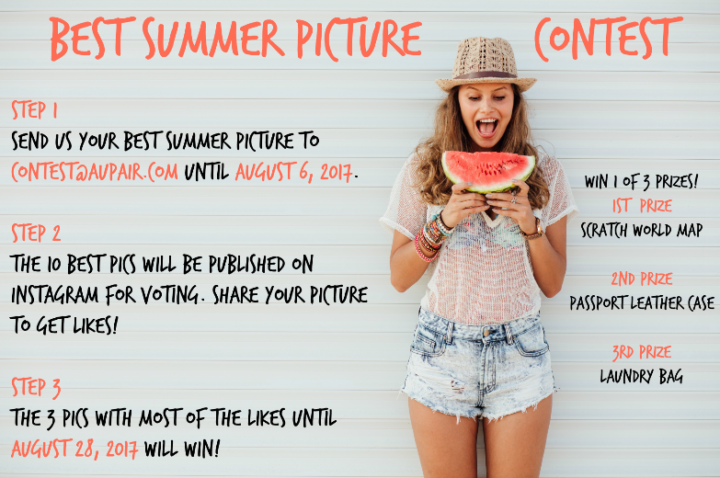 (Last Updated On: )
Aupair.com has an amazing contest! You can win a Scratch World Map, a leather case for your passport or a laundry bag!
Just send your best summer picture to
contest@aupair.com
until August 6, 2017.
The 10 best pictures will be published on Instagram @aupaircom. People will be able to vote with likes which pictures they like best. Share the picture and let them know your Instagram name!
The 3 pictures that have most of the likes by August 28, 2017 will win!!!
This post is also available in: German