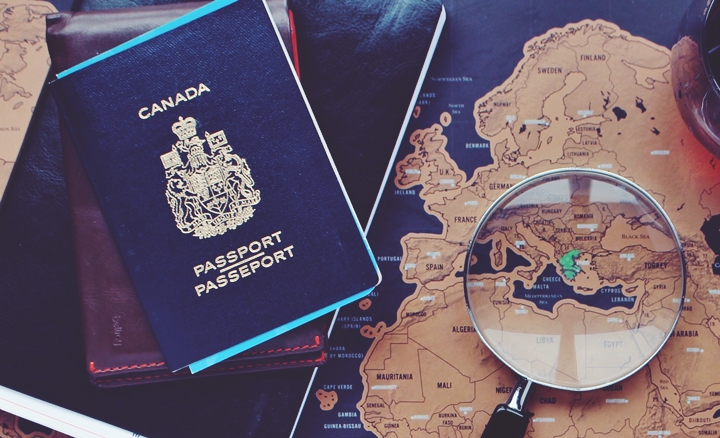 (Last Updated On: )
There are many exciting countries that are worth a visit, so many au pairs have difficulties choosing the right host country. First let us say, that you can't go to one country as an au pair only but to more than one, which gives you the opportunity to not only improve your knowledge of one language but even of two or even three. These are 10 great au pair destinations:
Germany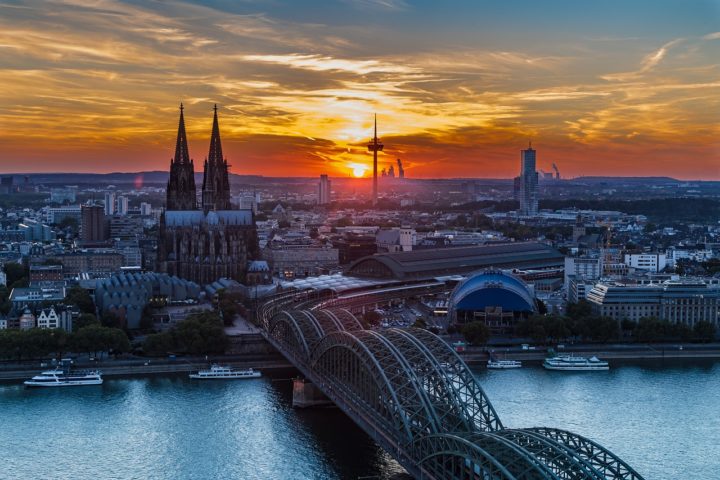 Land of fairytales and castles, amazing soccer teams and interesting food - Germany is a remarkable country for all au pairs and placed right in the middle of Europe so it has many neighboring countries that can be visited during an au pair stay. The German culture differs from north to south and east to west. While people from northern Germany are described as a a bit cold and introvert, people from the Rhineland and especially from Cologne are open-minded and easy to meet. MaybeCologne's biggest festival, the carnival is responsible for that? No. People here are friendly and outgoing all year. Berlin is an artsy and international city stuffed with so much younger history of Germany, so visitors will have many new places and museums to explore for quite some time. You can find the cliché German with Lederhosen as you can see it in so many pictures of "Germany" in Bavaria. Understanding Bavarians might be difficult due to their very strong accent. But you will find mountains and beautiful woods and the famous Weißwurst. Ancient castles are spread all over Germany and are worth one or the other weekend trip.
Australia
via GIPHY
The Land Down Under. A quoka will most likely not eat our finger just as the little friend in the GIF. They are really friendly and visitors love to take selfies with them, because they always look like they are smiling. This is definitely safer than a box fight with a kangaroo. Australia has amazing cities that invite you to exciting tours. Beautiful beaches with big waves are perfect for surfers and just everybody who loves the ocean. The rainforest with interesting animals and insects invites you to a 'dangerous' tour. Beware of toxic spiders and snakes. Fortunately a study also shows that between 2000 and 2013 nobody in Australia died of a spider bite whereas horses cased 74 deaths during that time and snakes only 27. So maybe beware of horses too.
Spain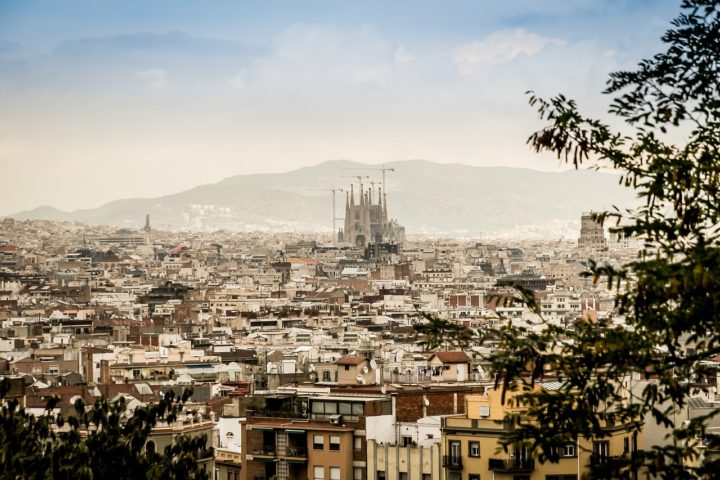 Hola and welcome to Spain, country of soccer and tapas lovers. Every region of Spain holds very own sights to explore. You can have beaches, hills, woods, ravishing cities and friendly Spanish people. Ancient monuments, medieval castles and small villages vary just as the landscapes in Spain. Visit the official residence of the King of Spain in Madrid, the Aqueduct of Segovia a monument by the Romans or the famous cathedral Sagrada Familia in Barcelona. Life in Spain happens a little bit slower than in other European countries. The mañana-mentality is very popular and beloved in the whole country, so Spanish people and offices don't really hurry with anything.
New Zealand
via GIPHY
Have you always had the desire to go to the country of Sauron, Frodo and Smeagol? Visit Middle Earth and go to New Zealand which is not exactly in the middle of the earth but it's north and south islands are in the Southwest Pacific. Explore the breathtaking nature of both islands, mystic mountains, glaciers and bays. Queensland as New Zealand's capital of adventures offers bungee jumping, jet boating, paragliding, rock climbing and excellent hiking trails. New Zealand also has the most active geothermal regions of the world, Rotorua. Auckland, the "City of Sails" with its two beautiful harbors is also worth a visit. For spectacular views you can visit the 328-meter Sky Tower.
Italy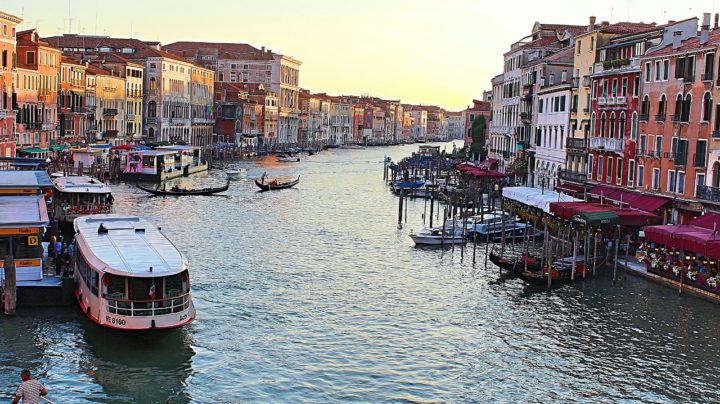 Italians and their pizza is a very special relationship that should never be underestimated. Do never order a pizza Hawaii or anything alike in Italy since Italians are very aware of how a true pizza should look and taste like. Visit the canals of Venice, the old Roman monuments and Vatican City, drop a coin in the Trevi fountai and take a scooter tour in Naples. Take a walk down the Amalfi coast and a boat tour to Capri. And just enjoy the great weather especially the further south you go. Italy is so exciting that you will have an unforgettable time as an au pair.
USA
via GIPHY
The USA has so much to offer from East Coast to West Coast from Northern States to Southern States. The mentalities change from state to state and a roadtrip will take you through woods, deserts and along coastal highways. America is more than just burgers and hot dogs. It has a cruel yet interesting history that you can discover in cities like Washington D.C. and Savannah and also in many museums. Go on a hike through the Rocky Mountains or on a part of the Pacific Crest Trail. Explore the night life of New York, San Francisco, Seattle or New Orleans. It will take you years to see everything that is exciting in the USA, but after an au pair stay in the America, you can always come back for a visit.
France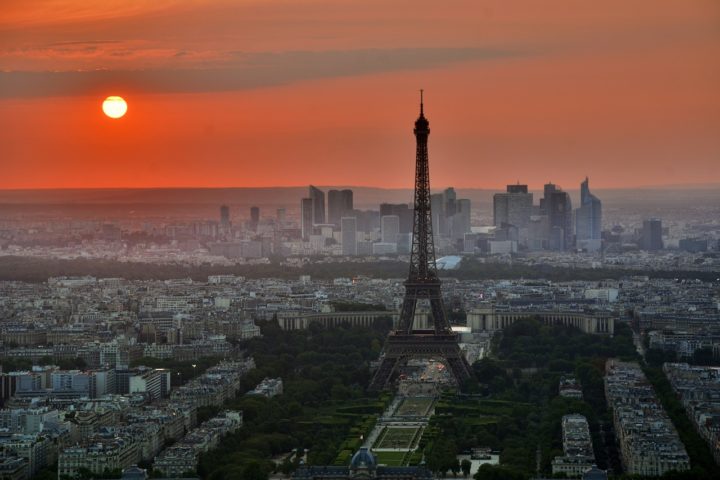 Croissant, baguette, macarons - France offers you so much yummy food on city tours that you might even forget to actually see the city. Walk through Paris, climb the Eiffel Tower, say "Hi" to the Mona Lisa who's relaxing at a wall in the Louvre. Maybe that is why she has this weird smile, she is just totally chilled. Check if you can find Quasimodo at Notre Dame and take a tour on the Seine. Visit the medieval city of Carcassonne and enjoy a dinner in one of the restaurants on the cobblestone roads. And of course the Romans have been in France too and left a masterpiece with the aqueduct and bridge Pont du Gard. And don't forget that French is one of the most romantic languages of the world so it's absolutely worth it to improve your French language knowledge.
Canada
via GIPHY
Discover the beautiful seasons of Canada. Have real winter and a warm summer in regions like Alberta because here scientists noticed the biggest differences of temperatures in the seasons. Explore Canada's breathtaking nature and ravishing cities. One of the most famous natural attraction of Canada are the Niagara Falls along the American border. In the province Alberta you can find the Banff Nationalpark and the majestic Rocky Mountains. On the shores of Lake Ontario, in Canada's biggest city Toronto is the iconic CN Tower, one of Canada's most famous landmarks. If you are looking for some French feeling, you can visit Old Quebec, a UNESCO World Heritage, that is spread across the Upper and Lower Town of Quebec. One of Canada's most unique attractions is the polar bear migration that sees these beautiful creatures make their way from land out onto the ice in Hudson Bay, near the town of Churchill in Northern Manitoba. Each fall tourists can visit the small town and experience the wandering bears. In Vancouver you will find many sights and attractions that make the city an amazing place to live in if you want to become an au pair in Canada.
This post is also available in: German