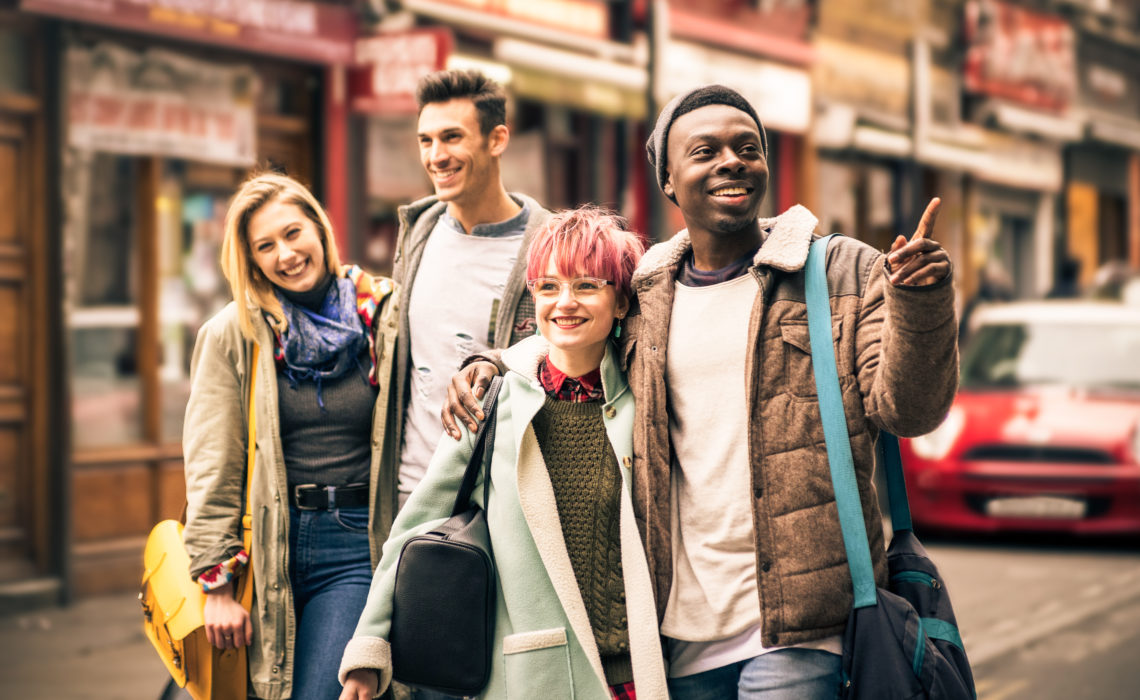 (Last Updated On: )
Au Pairs travel on a budget. All the time. Of course they have their pocket money and can save some of it to afford a trip to another city, but since there are also other occasions to spend the money on, it is not possible to make a trip without thinking about the wallet.
London is one of the most expensive cities in Europe. Going out costs money, hotels cost more money and visiting tourist attractions costs extra money.
But is it really necessary to visit the places everybody has already been to? Wouldn't it be great to see new places and tell others about the sides of London that not too many people know of, that are hip for Londoners and young visitors?
It would! That's why we will tell you about parts of London, that are artsy and creative, not crowded yet exciting.
How to get to London
But first, let's think about how to get to London. If you are an au pair in Europe (and that's most likely if you plan a short trip to London) there are a couple of cheap transport possibilities.
Flights
There are many airlines that offer cheap flights from Europe's biggest cities and even the smaller ones. If you book the flight in time and if it's not the holiday season, flights sometimes only cost 10 or 20 Euros. To check out all the flights that are possible you can use websites like Skyscanner or Swoodoo. They will list all the possible flights  from your departure airport to London and you can choose which one you want to take.
Busses
Another easy and cheap way to get to London are busses. Companies like Eurolines are very expensive if you see the prices of other companies like Flixbus and Megabus. Especially Megabus offers many different routes within the UK for amazingly cheap prices. You can take overnight busses when you have finished your shift on a Friday and arrive in London the next morning. You won't lose time waiting for your luggage and since the busses arrive at the very central Victoria Station in Westminster you can start your London adventures right away.
Where to stay
To find a place to stay that is affordable can be hard in London. But besides hotels and hostels you could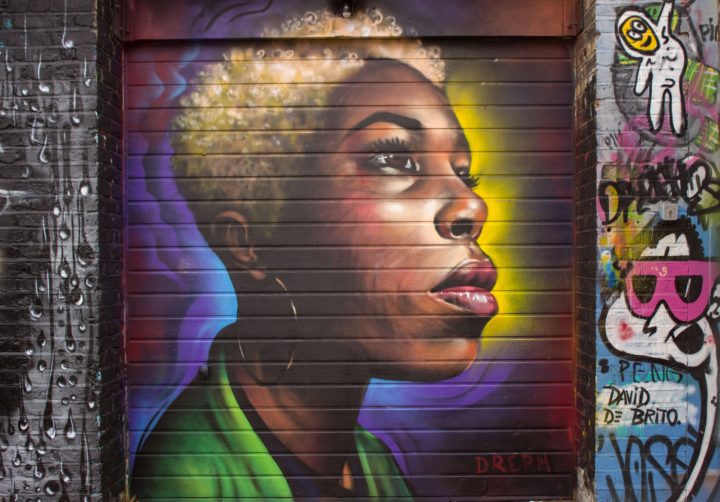 also think about couchsurfing. Couchsurfing is a great way to meet new people that already know the city and to have a place to sleep without paying anything for it. Of course you can show gratitude to your hosts and invite them to one or two beers, or you bring them a little souvenir from your host country or host town. You could also cook for your hosts. Sometimes hosts even become friends and they can visit you too, some day.
Hotels are the most expensive option, although there are good deals on websites like booking.com or Trivago. If you travel with friend, you can sleep in a room for 2 or 3 people together and save some money.
If you don't care about sleeping in a room with others, you could also check out the hostel prices. A lot of hostels have a bar or bistro included so you could definitely meet some other people there.
London's hidden corners
London is much more than Buckingham Palace and Piccadilly Circus. So let's start the trip in Shoreditch. Some call it hipster's paradise and do not see the variety of individuals hanging out in East London. You might not expect the small streets and street art when you arrive in the middle of the financial district of London. But especially if you start here, you see how the buildings change, you discover small markets that are build up between picturesque houses. You will see fashion victims, grannies, young people and especially people from many different cultures.
Shoreditch is incredible multicultural. You find Indian, Arabian, African and Chinese shops right beside East European, Persian and Korean shops. You will see colorful clothes, hijabs, crazy clothes combinations and haircuts.
Every Sunday Brick Lane changes into a radiant market and kitchen. You find Ethiopean food right beside Lebanese Falafel and Spanish Paella. You hear Reggae music in one corner and Rock or Punk in another one and can browse through clothes, LPs, books, accessories and antiques. And all the time you are surrounded by street art.  You see graffities and stickers on the walls, paintings with a meaning and paintings with a funny message, pieces from wacky to extremely beautiful! Whereever you look at, you see something new. Sometimes it's even worth to look at the ground. You always find surprises. The street art in Shoreditch is what leads to the evolving of the area and makes each visit very special. You will meet people that are just so nice, that you want to stay with them for the rest of the day. Strangers will just start talking to you. Do NOT be scared of the open-minded people of London's East.
You can definitely spend a whole day in Shoreditch, just walking around, getting good food and shopping. If you want to spend the rest of the day at the river Thames, it's only a 20 minute walk along an abandoned hospital and many little shops and you'll get to the Tower of London. If you're hungry again, you will get a huge plate of Fish&Chips there for only 6 GBP.
I have a whole weekend - so what's with Day 2?
You probably had an amazing day in Shoreditch, fell asleep really quick, tired of all the impressions of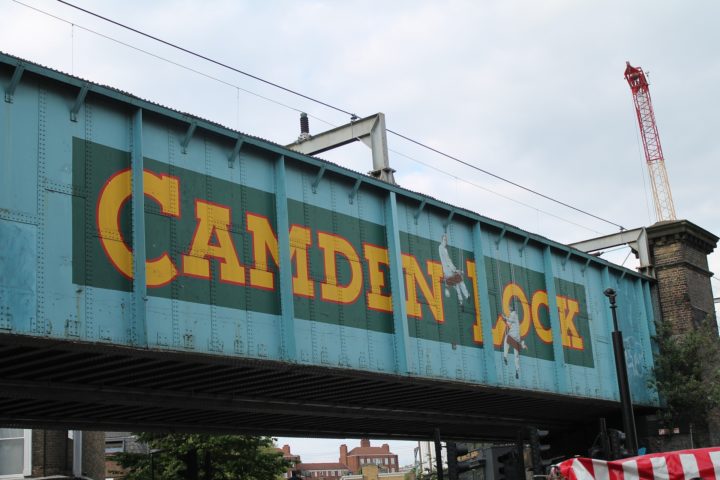 your first day. So let's get up in the morning and enjoy some good English breakfast.
You can get it everywhere around London and the prices differ a lot, although you actually always get the same food. If you find a place that takes 15 GBP for an English breakfast, keep walking. You will find one where it will only cost 7 GBP. Close to King's Cross are some fine pubs, like O'Neill's that offer good breakfast and coffee.
A very nice place is also The Albert in Westminster. Although it is kind of famous, you will definitely get a table if you go there at 9 am in the morning and affordable eggs and sausauges.
After some yummy breakfast you can make your way to the parks of London and enjoy artists that perform whatever art they do. They paint, they sing, they talk. Later that day or even earlier you should go to Camden Town.
Hey, Amy!
Camden is a maze of markets, little stores and bars. Sometimes you hear that Camden is not hip anymore, but that is not the case. Camden will never die! Whatever style your clothes are, you will find some new pieces here. Some booths have the same shirts, sweaters and hats and you can just let the owner know that the guy on the other side of the street sells the same shirt for less, so he might go down with the price.
If you're hungry you can get really cheap but very good food at one of the streetfood stands. Just like in Shoreditch you can choose between all kinds of dishes. They even let you try the food first, so you buy the food that you like best. Sometimes it's so funny to look at the people that are trying to sell you their food. They really fight for your money.
Camden is also a center for London's live music. Its venues have hosted famous bands and solo artists in the past, so it is possible that the musician you see at the venue tonight, will be on MTV in a few months.
If you are more into theater or comedy shows, you will find them here too. The best option is not to plan anything and just walk up and down the streets in Camden and check out what the posters in the windows of the venues say.
At night Camden becomes a great place. Summer nights at the canal with a yummy cider are definitely an option before you get to the venue. Shows start around 10 pm most of the time.
Maybe you go to Hawley Arms, the pub Amy Winehouse alway went to. It might sound weird, but you should definitely go to its bathroom and look at the walls. You will have an exciting time whether you stay all night or you go home early to go back home on the next day.
Whatever you do, you will have an amazing time exploring parts of London that are not overran by tourists with huge cameras and selfie sticks.
If you are not an au pair yet and you'd love to go to the UK, check out all the information about the program here: Au Pair Program England/UK
This post is also available in: German