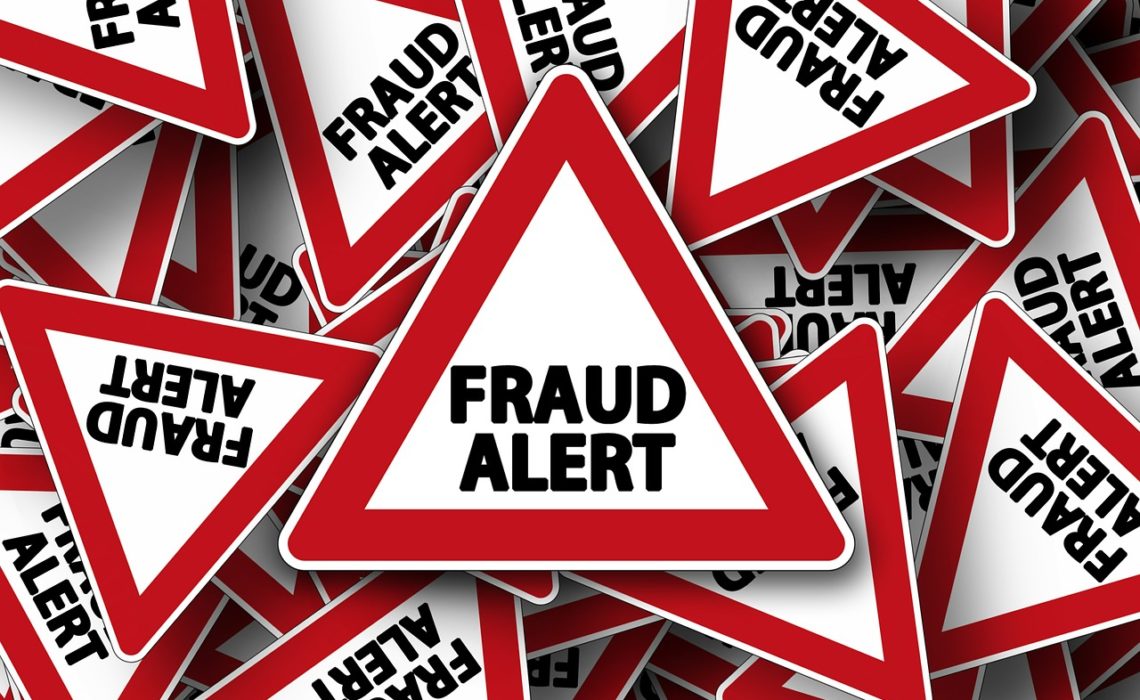 (Last Updated On: )
Sometimes there are scam and fraud attempts on platforms like AuPair.com. Following you will find emails that have been sent and that are clearly from scammers.
This is a letter from a scam/fraud profile:
Scam Email address: frankcollinsfamily@gmail.com
"Thanks so much for your interest in our family! We are a busy family consisting of mom (Becky), dad (Frank) and our two children: Ella Sue (4) and CJ (2). Frank and I both own our own companies and are usually working from early morning until evening. We live in Central Florida and are close to the beaches and theme parks like Disney World and Universal Studios. We are both hardworking, fun-loving, and friendly people. We are interested in Au Pairs who can stay for 1 year. The Au Pair that comes and stays with us will get there own bedroom and bathroom and will have a car to use while here. My daughter Ella Sue will be in school 4 hours a day and will need to watch Cj during the day.
We are looking for open heart sincere aupair willing to relocate to Orlando,Florida If you are still available and interested contact us here so that i can tell you more about the Job details and Wages!
---
From: Kelvin Graham <kelvingraham101@gmail.com>
Dear Au Pair,
I'm also glad to hear from you and your answers are okay by me and I want you to know my family can do everything possible to secure a placement for my future aupair , I know it's hard to have a stranger in my home. But we've got to give it a try provided you give me your word that you have no negative intention to come to UK.
Meanwhile by tomorrow, I will consult an immigration solicitor in charge of Au pair placement here in UK to know the necessary steps to  take, in other to secure placement for you, as to start processing any papers we might need so that we will have you stay in my home here in UK and work legally and i attached my family as you requested
I will get back to you as soon as I get the information
Warm regard to you and your family.
Another email from an au pair scammer
From: Kelvin Graham <kelvingraham101@gmail.com> Scam
Dear Au Pair,
How are you doing today? nice picture , i want you to know that we really need an aupair to work for my family and I don't want to waste much time I'm using to secure placement for my kids future aupair,
However, I consulted the immigration barrister from UK Home office as we discussed earlier concerning the procurement of an aupair placement legally for you here in London,
According to the barrister in charge of an Au pair placement here in London, he stated the things you need to have and it must be totally checked and scrutinized in order for you to stay and work legally in UK, he mentioned things like A valid ID card, passport photograph, and the proof of sufficient fund/ BTA that shows how eligible and capable you are, to live and work in UK before you earn your first monthly
earn. Then other minor credentials he mentioned, I think it won't be a problem
He added and said that all this requirements must be verified and approved, before you can get an approval from home office through border agency to enter UK
I was surprise when the solicitor from Home office said it is my responsibilities to take care of your flight and other legal working documents here in UK and he also said it's mandatory that I will obtain certificate of Sponsorship that proofs my eligibility to pay
you as at when due
Meanwhile I want to know if you are eligible to provide all the necessary requirements, so that I will ask the barrister to proceed with the preparation of our contract agreement letter so that by today I can get it and signed, then forward it to you.
Hope to hear from you soon if you are ready for this job.
Warmest Regard to your family.
---
Next email:
From: Kelvin Graham <kelvingraham101@gmail.com>
Dear Au Pair,
How are you and you doing? Attached to this mail, is our contract agreement letter signed by me and your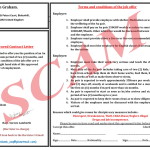 aupair registration form that will enable us to start processing your application, so kindly go through it, fill and sign, then forward a copy of each documents to me and a copy to the barrister in charge of au pair placement, Then we wait for the directives home office through the barrister in charge of aupair placement here in UK.
Here is the barrister's Email (soreenlamb_esq@planetmail.com) (Scam) and you can also find the barristers email on the page heading of the form to avoid mistakes or error
Hope to hear from you very soon
---
Next scam step:
From: "soreen lambarth" <soreenlamb_esq@planetmail.com> SCAM
Subject: NOTIFICATION
ATTENTION APPLICANT,
We have noted the content of your mail; your employer contacted our chamber regarding your work as an Au pair in his home, your employer has sought our services in securing your placement in UK.
We have received your signed contract agreement documents and your employer has asked us to proceed with your application. We will commence immediately with the processing of your application so as to meet up on time.
You have to adhere to instructions and help us in providing the needed requirement that will prove that you are eligible to work with the host family. The Home office will always contact you with the details until you have received your eligibility certificate and letter from the UK home office here, that will grant the permission of your working in his home.
We work to serve you better.
Barr. Soreen Lamb.
---
Scam is requesting money:
From: "soreen lambarth" <soreenlamb_esq@planetmail.com> SCAM
Subject: CLARIFICATION
Dear Applicant:
We have noted the content of your mail and we appreciate the response of you and your employer in making sure that this process is successful, It is our obligations to guild you and your employer throughout this process and also to inform you to adhere to the instructions on the attachment you received, the UK embassy here is very right in what they said but what you don't understand is that you really need a legal approval to come, live and work with your host family here in UK, as an Eu nationals, you don't need a visa or any permission to come to UK as we all know that Romanian and Bulgaria are some years back exempted and restricted from some right as an Eu, but to help you out with issues like this, we have to secure all this legal papers and your financial eligibility is very necessary and important as well as your valid passport, but if you don't believe in our way of processing this, you and your employer can look for some other immigration barrister to sort and process this. We know that aupair job is a delicate job that has to do our citizen and everyone has to be careful and legal approved before working in his or her houses. To remind you once again, this money you are depositing, belongs to you and no other person but you so we don't need doubt in making this proof as we will stand to verify it once we receive the proofs.
To that effect, you are required to make and show us the proof of sufficient fund by visiting Money Gram money transfer office following the instruction on the letter for security reasons. It is our aims to make sure that the employee and employer are satisfy in the course of securing this aupair placement legally.
Note: you are required to send a trusted relative or a friend to Money Gram to stand as your sender of this deposit transfer and it must be deposited to you (your name) the primary sponsor as the receiver of the fund, and payout location must be UK where you are coming soon to join your host family so that you can be able to retrieve it from any nearby Money Gram office in London on your arrival.
We will appreciate if you ask a friend or relative to take your 850GBP to a money gram office unit around your vicinity and make your deposit as instructed and send us the scanned slip within 48hours for verification to enable us complete this application process and have all the legal documents ready for your courier discharge.
Kindly co-operate with us so as to enable us serve you better.
Thanks and Best Regards.
Barrister Soreen Lamb.
---
Other Au Pair scam:
seekingdebo@gmail.com
We are looking for serious au pair willing to work for family, If you are still available and interested contact me here : frankcollinsfamily@gmail.com
Here is a copy of their message:
Visa for 18 Months, consular Fee Visa Credit Card for your salary Health Insurance Insurance All this will cost 1,650euro each and as soon as they got all this details from you the processing will start immediately and as you know we getting to Summer and people will be coming in to the USA for work and the price might change anytime so i will urge you to act fast so they can grant your request and your visa can be ready in time..Also on the Traveling cost i will consider you pay half each why we cover the balance or what you think?? half is 850euro each Your Full Name: Passport Number: Front Page of your International Passport Full Address: Parent details Date of Birth: Place of Birth; Next Of Kin: Relationship status: Blood group: Contact Phone Number: So Please let me know what you think about this and also when you are comfortable sending all this details so the processing can start soonest.. Hope you having a great time over there and my regards to your families.. GOD BLESS.. Mr Frank
---
Au Pair Scam: vineet.meruenterprises.in@gmail.com
Our residence is very open and near the city and there are other Au pairs close by. There is also a good language school and we will encourage you to go for lesson there to learn English if you wish to. In the area there is one pub full of young people, a shop/post office and a hall where people get together to have parties. There is also a bus stop outside our house with direct access into the city center.vineet.meruenterprises.in[a]gmail.comWe will require you to take care of them for about 35hrs a week. You will have weekends free and we will pay you £300 per week pocket money which we will give to you every Friday in sum of 1200 GBP per  month.vineet.meruenterprises.in[a]gmail.com
---
Au Pair Scam: Powell R Raymond: penderob23@europe.com +44 7024567809
Dear Au pair
Thank you for looking at our profile. We are looking for a warm-hearted, easy going and smart, sweet, trustworthy and fun-loving Aupair/Nanny who can play and take care of our little 2 kids mail raymond.p12@mail.com We would like Someone who is happy to do some cooking and cleaning on a daily basis we need and aupair /nanny as soon as possible

We are a married couple with family,we have 2 children who are both 2 boys they are very lively and enthusiastic and as such we want someone to be energetic and work hard. i am a Sailor and work two or three Month whiles and my wife is a Nurse, We would love to find a special person to share our house with ,and help each other.Although there is a sports centre on site for gym and swimming. And am home around 5pm. we currently have 2 children aged between 4and 6 years old

Your duties will be taking the kid to school and bringing him back home, play with him, go to museums, playground, watching movies prepare/serving his snacks and foods.....You have nothing to worry about. you will be treated like one of the family and you will have 5 days to work in a week and 2 days as your off day that is Saturdays and Sundays.

---

Au Pair Scam Troy Williams:  wtroy18@gmail.com

Hello Aupair/nanny, I am Mr. Troy Williams a british who lives and work here in London, am an engineer working with trademanlondon construction company here in UK. i need an aupair/nanny for the care of my 4 years old daughter, she's such a loving and adorable child so i need an honest and God fearing aupair/nanny whom will love and take good care of my daughter be rest assured that you will be well taken care of as part of our family. please indicate your interest by writing me through my direct mail wtroy18 [ a ] G M A I L . C O M with  attach your updated CV, Recent pictures and skype id for further communication on this offer

---

Family Scam Michel Davis: autragic46@gmail.com

Hello every one,
am (Mic Davis) by name am looking for an Au pair/nanny babysitter and driver for my lovely son to take good care of him and a driver that will drive him to school and take him out If You Are Interested PM, add, message and mail
here is the E-mail: autragic46@gmail.com
Good bye......)
E-mail: autragic46dotgmaildotcom
message me directly to my email address

---

Some more Scammer Emails:
powllray23@mail.com
t.harry2000@outlook.com
anastasiarichy22@gmail.com
chelseaferguson17@yahoo.co.uk
vincentmoorefamily@gmail.com
vincentmore@outlook.com
raymondfamily90@gmail.com or facebook.com/raymond.davies100

Scam Hanna Hilson use following emails:
hilsn@outlook.com
hilsn@hotmail.com
hannahannahilson@hotmail.com
hilhannahil@hotmail.com
hanna.hilson@hotmail.com
hisonhanna@hotmail.com
hillannahills@hotmail.com
annasonanna@outlook.com
hihilanna@outlook.com
sonsonanna@outlook.com
hilsonhanna@outlook.com
hilanna@ymail.com
anna.hilson0001@hotmail.co.uk
hilsonhannah_02@hotmail.com
arnnahilson@hotmail.com
annnahilson@hotmail.com
mickhilson@gmail.com