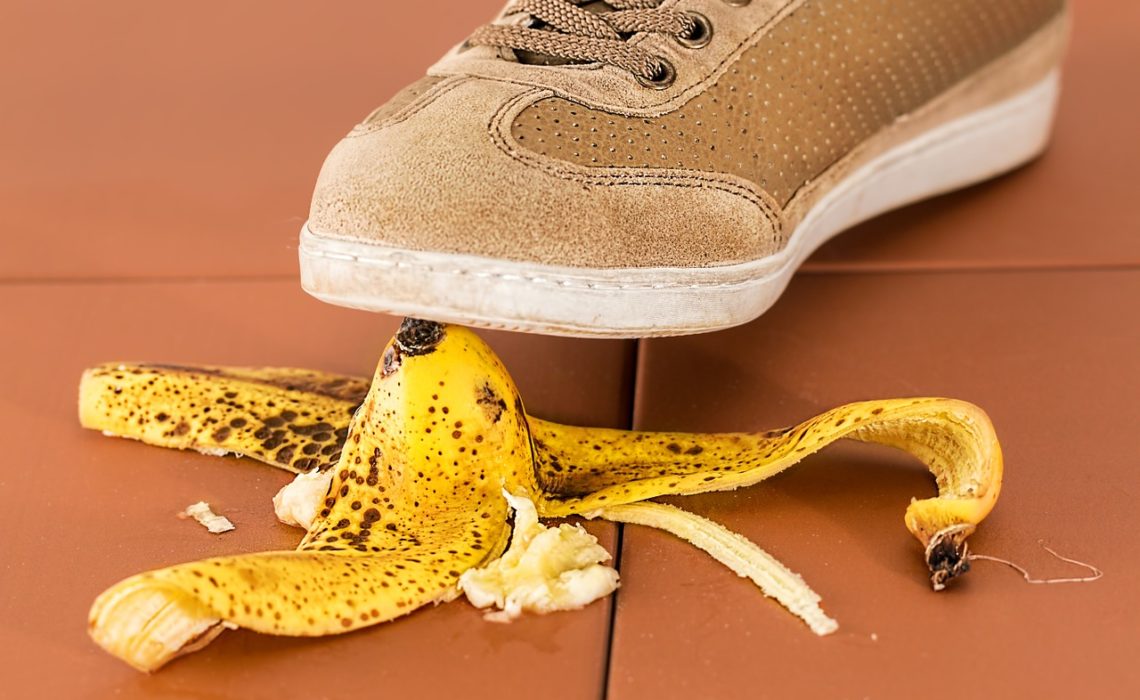 (Last Updated On: )
How do I know that I'm a victim of a fraud attempt?
There are some people out there in this beautiful wide world that try to get your personal data with fraud and scam attempts through websites like AuPair.com. We have some questions for you, that you should always ask yourself if you get in touch with a candidate.
Au Pair scams - ask yourself...
Did the family or the au pair contact you through the messaging system of the website e.g. AuPair.com?
Yes? → Then you should be alright
No?  → You have to be careful! It's possible that you gave your number to a person who seemed to be trustworthy but wasn't. It could be the same person contacting you under a different identity.
Have you been contacted through your phone and you don't know how that person could get your number?
Yes? → Be careful and contact the customer serviceof the website.
No? → Then you should be alright.
You have been contacted on Facebook or another social media platform?
Yes? → Be careful and check the profile of the person who contacted you. Fake profiles often have  only a few friends or only people in their friendlist that seem to be of the same kind (like young pretty girls or anything like that)
No? → You should be alright then.
Have you spoken with this family or au pair on Skype?
Yes? → That's a good sign for now. You should still be careful. You can let that person send you a copy of their ID or anything that would prove their identity.
No? →  If that person refuses to have a conversation on Skype it is possible that this is a scammer. Scammer don't want you to see them most of the time. They will always find a reason why they can't talk to you.
Did the family, their "lawyer", estate agent, travel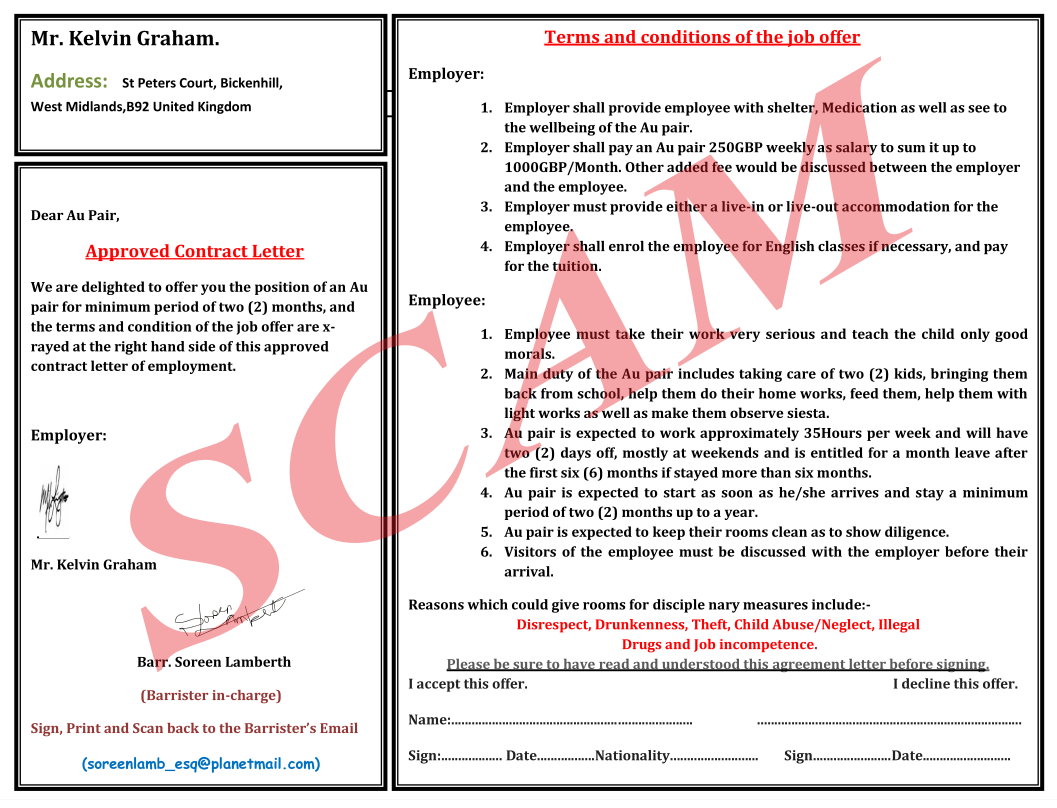 agent or someone from the immigration or border office asked you to send money in advance so they can take care of the visa, work permit, insurance, flight tickets, deposit for a rented apartment or anything else?
OR
Has the au pair asked you to pay for flight tickets or anything else in advance?
Yes? → Stop the conversation immediately and contact the customer service of AuPair.com. This is a fraud attempt!
No? → Keep talking and enjoy your time!
Does the family offer a much higher payment than usual?
Yes? → Be careful! Nobody will pay much more than usual. A bit more might be ok. Maybe the family just appreciates your work or needs you to work 2 or 3 hours more, but if a family offers e.g. 500 € instead 250 €, this is some
thing that is not normal and you should stop talking to the family.
No? → No worries, then!
Does the au pair or the family use a phone number that starts with +4470 or +44070?
Yes? → Be careful! UK  phone numbers don't start with those didgets. These are numbers that can be redirected to other countries where fraud attempts happen on a daily basis.
No? → Then it's fine!
You can find more useful information here.