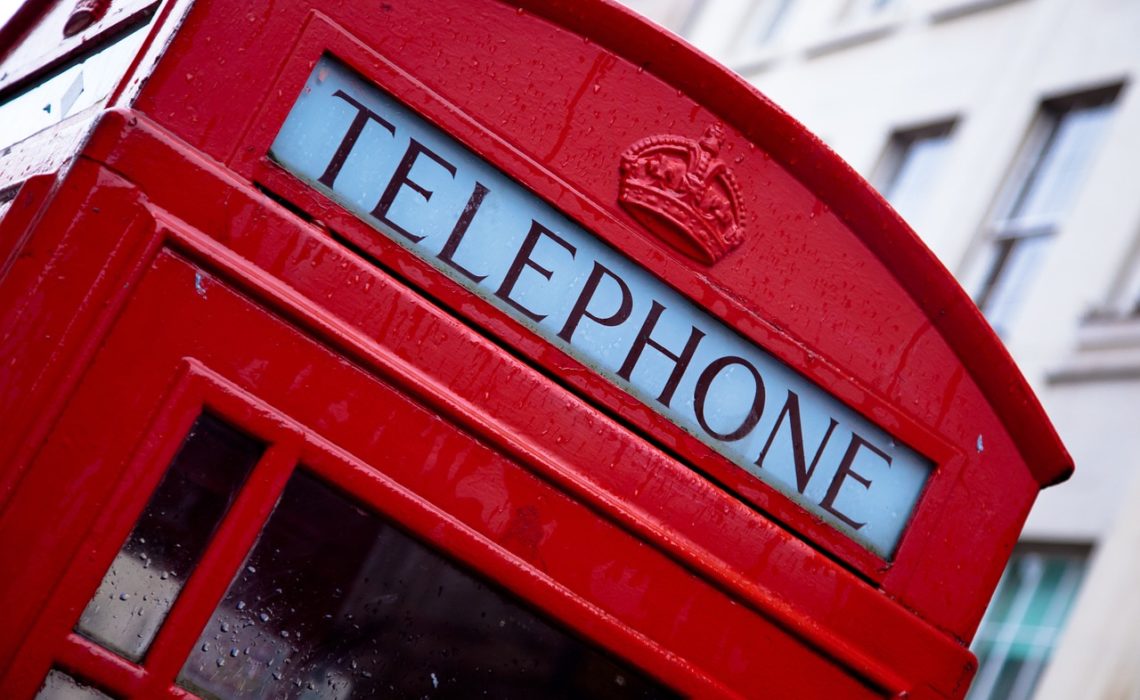 (Last Updated On: )
This is an email which was sent by an Au Pair scammer:
From: Jean Addison <jeanaddisona@gmail.com
To: xxx@gmail.com
Subject: Re: New mail from aupair Jean
Dear Family,
Thanks for the mail,Hope all is well with you and the family.I have read and understood what is expected of an au pair in your family, Everything is okay by me.
As I earlier mentioned,I have the experience that it takes to care for your kids.
I believe that children are the most precious gift to any family or person.I respect each and every child as a unique being that needs love and care as he/she grows up.
In my four years of being an au pair,I have earned certificates in Child care,First aid at Work. In my spare time I like to watch TV,read news magazines,swim (if there
is a pool) . Though I am flexible on the start date, I will prefer to find a new
host family as soon as possible. My contract has just expired so i can come over as soon as possible. When exactly are you expecting me to come over and resume work?
I do not have a Skype account for the connections are too bad which
makes it really difficult to download one so we can only discuss
through my former employer phone number for i have also return my
phone number to the telecommunication company to collect the money i paid as caution fee since i am about living the country. You can also contact the family i have been working with via email,duffy.brennan@yahoo.com
I will sent to you some of my pictures in my next email.
Hope to read from you soon,
Thanks,
Jean.
On 24, Jean Addison <jeanaddisona@gmail.com> wrote:
Dear family,
Thank you for your mail. Permit me tell you a bit more about myself and background.I am a 24 year old British girl. I come from a family of three: one elder brother, Jason( 27 yrs)and a junior sister Brainda (20 yrs). My dad is a farmer and my mom is of late.My family lives in Leeds,UK. I have been an au pair for four years in several countries:Canada,Scotland and now in the Republic of Cameroon with a Canadian family.My contract with them just came to an end after I have worked with them for more than a year.Their children are grown up and they are now looking forward to returning to back to Canada where they shall not need the services of an au pair anymore.I am interested in finding a new au pair job with a caring and loving family as a
live-in au pair.I wish to work with a family that will treat me like a daughter and a part of the family. As I earlier mentioned,I have all the experience it takes to be a good au pair.I am responsible and neat,obedient and hardworking.I will care for your kids just as you will like me to.I won't go out of my way to smack your kids or annoy them.I like taking care of children and I respect each and every child as a unique being that needs to be showed some love.It pleases me to see children happy and smiling around me and with me.I will help them in their home work,teach them some educative rhymes and songs. I can also play the piano and other board games such as monopoly and puzzle,which I believe your kids will love.
I can take care of as many as four children.I don't mind if any of your children is handicapped. I don't mind a home with pets as my current au pair family here have two bulldogs and an African grey bird.I get to feed the pets too.
To me,being an au pair is nice and lovely experience that takes me around the world and offer that unique opportunity to meet new people, make new friends,experience different cultures and above all, learn a new language.In that case,I am very open to new cultures,new foods and new ideas.In fact,I am ready to learn from people and from children too.Though I am a christian,the host family's religion does not really matter to me.If I am willing to travel and work around the world,then I should be able to accept and respect every family as they are;their beliefs and their faith.All I pray is that they respect my own religion too and treat me like a member of the family.I am interested
in working with families of different races and culture.I have no bias at all. I can help in some household duties like cooking,washing clothes,vacuuming etc.I like outdoor games,reading,swimming and cooking.I can drive too.I am fluent in English and french.I understand some German too.If you are interested that your children should learn a new language,I can boast that I am able to teach them English and french.These are the two I am fluent in and best at. What I will now like to know from you is when exactly do you want me to begin work with you,What other privileges shall I have living with you,my room etc? My maximum stay with you should be two years or one if you wish.These are some of the duties I shall be very able and willing to do as an au pair in your home:
# Work 45 hours per week (or less depending on the bulk of work)
# Pick up your children after school
# Do your children laundry, as well as own
# Make your children beds
# Straighten your children rooms
# Keep my living quarters clean and tidy
# Observe family "rules, traditions, and curfews" and set a good
example for the children
# Be ready to work at the agreed upon start time, showered, dressed
and ready to go
# Immediately inform you of any problems or issues that occur while
the children are in my care
# Act responsible at all times
# Handle situations maturely
# Be flexible; I know living with a family requires adapting to new
ways of thinking and doing things
# Be positive, helpful and courteous
# Commit to stay for a full year or more
Regards,
Hope to read from you soon,
Thanks,
Jean.
---
Dear family letter from potential Au Pair scam:
Scam email adress: flamboyantbeauty0@ ..., or lberth51@ ...
"Dear potential host family, I feel that I would be a good aupair as I am very confident in meeting new people and becoming part of a new family. Thank you for taking them time to read my profile, and I hope it gives you a bit more information about myself. I am 25 years old, and from the UK. I have been working with children in various environments from the age of 15, and would love to broaden my experience in a new setting, I have worked as an au pair in the USA, spent 4 summers working at summer camp with children age 5-16, and also spent a contract working with children and babies of all ages upon the Disney Cruise Line. I can speak fluent French and English, and a little German and Spanish, which I would love to be able to improve! I am very outgoing, creative and responsible, and feel I would easily fit into a family lifestyle. I am fully CRB, CPR, First Aid and Lifeguard qualified. I look forward to hearing from you soon- feel free to contact me! I love experiencing new cultures and helping people, still whilst in a family atmosphere. I would like to teach when I am older, therefore this allows me more experience to work with children and help others whilst practising my French skills. I am not motivated by money, I am motivated by experience and happiness. Due to country limitation just to say am also interested in visiting the following countries as an Au pair in the following countries, Australia, Austria, Canada, Belgium, Denmark, France, Italy , Ireland, Luxembourg, New Zealand, Germany, Poland, Spain, Sweden , Switzerland, UK, USA, Norway, Netherlands, Turkey."
Second version of the Au Pair scam letter:
"Dear Family, I am honest and hardworking and I'd like to think fun , with a deep love of children- all I've ever wanted to do was work with children. I believe children are so so special and need a kind and loving atmosphere, and I find becoming friends with children is more necessary in looking after kids when necessary rather than a bossy adult is a much better way to teach them and help them grow. I would love to come and work with your family and help with your children, whilst bringing lots of fun in you home! I'm very friendly and easy-going, enjoy getting to know new people and new places. I'm a big believer in education, I have done a great deal of teaching volunteering and enjoyed every minute of it. I feel I have a relaxed but responsible approach to the care of children. I've been a nanny/Au Pair for 4 different families and have really enjoyed the experience, I have worked as a childcare for more than 6 years now.I think working with children is a very exciting and enjoyable experience. I have always got on very well with children. I would be happy to share my language and culture with you. I am hoping to continue a career in childcare. I would like to work as an Au pair in order to meet new people, create new bonds and relationships, experience a different culture, travel and hopefully learn a new language and new cultures. I love working with children and have a lot of experience with children. I find the best part of working with children is when you see that you've taught them something new! I am a very friendly, independent, easygoing and trustworthy individual. I also have a good sense of humor and it's not hard to make me laugh. I have a huge variety of interests and hobbies. I'm very active and enjoy staying fit. I'm also quite creative and love doing arts and crafts. Which is one of the reasons why I Like working with children as it gives me an excuse to be creative and make things : I play the piano and sing so I would be happy to help in any music practice. I can even try to teach them to play the piano : My hobbies include reading, cooking and baking, ballet, sewing, theater, museums, restaurants, meeting new people, socializing with friends, yoga, walking, outdoors, arts and crafts, camping, traveling, swimming, board games, going to the beach, skiing, sailing and exploring. For a fast and easy communication could you please provide me your email address to have some of my pictures and my cv. Its easier and faster for you to reach me through my mail. I am also interested in working as an Au pair in the following countries, Australia, Austria, Canada, Belgium, Denmark, France, Italy , Ireland, Luxembourg, New Zealand, Germany, Poland, Spain, Sweden , Switzerland, UK, USA, Norway, Netherlands, Turkey."
Au Pair scam Email:
From: SCAM Tracy Parlour tracyparlour@gmail.com
Date: 20 Feb 2015
Dear Family.
Thanks for your mail, I am 24 years old British.English is my first  language but I also speak french too(my current Au pair family is Dutch).
I have been an Au pair for four years now in four countries. My maximum Au pair in a home has been one year in Scotland
I have worked for the Nathalie Hawn family(Scotland) I have also worked for Isabella Reinaldo family(Portugal) Before leaving for Nakornpratom,Kingdom of Thailand where I now work with the Technical Director of Dutch Mill a dutch company here in Thailand.My current family is Dutch and I am  leaving them because my contract has ended.I have been with them for  one year,on a good salary,with lovely kids.I can handle up to four kids and have no problem with smokers,nor handicapped people nor house with pets.
In fact I love pets and the current home where i work has got cat,fabiola, and a chihuahua,zuni. I am Student who wishes to improve on Language and experience new cultures.Free time and honor working conditions.
Good relationship is important and rewarding and in many cases may gain a friend for life. I have never had any major problem with my bosses;I like being with kids and they love me too. They feel free with me and will tell me their fears and worries which they will be scared to tell their parents. In that way,with my knowledge on CP,we both can help bring up your kids in the way they should grow.
I can also help in cooking and doing other household chores.But i wont like to be treated like a slave because i am being paid.I will like that you respect me and my personality no matter my age.Respect my privacy and treat me too like a member of your home. I can drive but will only do that when you want me to.I love playing tennis, and reading.As well helping to take care of Children,  dressing, helping with Breakfast, lunches, evening meals, swimming, walking or driving to play school or nursery, Babysitting and etc.
Assist with light household duties, dusting, ironing vacuuming, and simple cooking. .In my quiet moments,i write some bit of poetry for  the kids or for myself;it makes me happy to read my own work,lol. I also like swimming and walks.I like riding the bicycle too.
If i am considered,i will like to know about your family too,how many kids am i to care for,boys or irls,what ages,their hobbies etc. I will also like to know how much i shall be paid and how many days i have off.When am i expected to commence work?
Some duties with my present Au pair family.Supervising and playing with your children.
-Awakening the children, getting them ready for school or Preparing meals for the children.
-Play games, do art projects.
-Bathing, changing and dressing the kids
-Putting the children to bed and being watch when they are sleeping.
-Looking after the children's belongings.
-Driving children to school and appointments
-Straightening children's rooms and picking up after children.
-Doing children's laundry.
Merci,lol.
Hope to read from you asap.
Thanks,
Tracy.